ID verifications, KYC, AML, or simply "know your customer" is a standard procedure for businesses dealing with banking operations. Regulations such as these are imposed on a worldwide scale for all businesses that are considered money transmitters, which means they are required to keep information on every customer they have.
And with the Bitcoin space constantly getting increasingly more regulated, the once so highly looked bitcoin businesses are now imposing, even more, stricter rules and restrictions.
Some examples that might be required from you to purchase Bitcoin are Name, Address, Phone number, Drivers license, Government ID, A selfie holding a piece of paper, A video call with the exchange, and more…
Bitcoin exchanges and services, therefore, are in many ways like surveillance firms, and even worse, sometimes these companies work together with governments, and other potentially harmful actors.
So why exactly it's risky to verify your identity?
Once your Bitcoin address is tagged with your name, address, or personal identity, it essentially becomes a thread to the very thing Bitcoin is trying to protect you from, which is your personal financial freedom, security, and privacy.
Not only these companies can track your spending habits, prevent you from using other regulated services, confiscate your Bitcoins, come after you for tax liabilities, and generally know more about you than they should.
But you are also asked to trust these centrally operated entities to protect your information, with who knows how incompetent security practices. A hacker getting access to the company database, can therefore potentially steal all of the information that you have given to the company.
This means the hacker can also see how much Bitcoin you bought, when you bought it, your banking information, where you withdraw your coins, and much more… Leaving you potentially more vulnerable than you started.
And obviously, these are not the kind of things you like to hear when you first heard of Bitcoins' amazing censorship resistant properties.
That being said, let's now look at some of the other options you have to get Bitcoins, without needing to take such huge risks with all of your precious information.
10 different ways you can obtain Bitcoin without ID verification in 2020
Use Bitcoin ATM:sBuy Bitcoin in PersonBuy Bitcoin from StoreUse Peer to Peer ExchangesBuy Cryptocurrency VoucherStart Mining CryptocurrenciesGet Anonymous Prepaid CardSell goods for CryptocurrenciesWork for Cryptocurrency projectsSell In-game Currencies for Bitcoin
1. Use Bitcoin ATM:s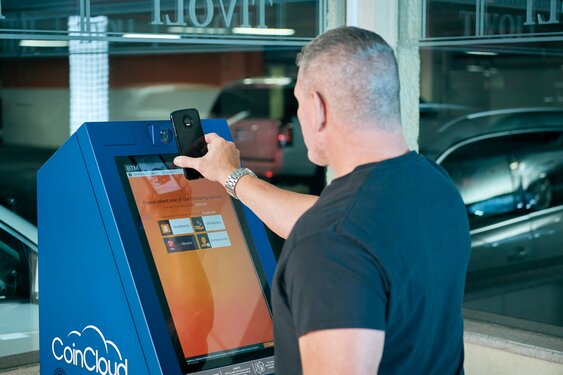 Using Bitcoin ATM:s is easily one of the most approachable methods for most people. As in most countries Bitcoin ATM:s only require soft KYC if even that, which means a phone number at maximum, which you can use a prepaid for. Although this method generally doesn't allow huge buying limits (limited to $2500 one time purchases usually) it is still regarded as one of the best methods to get started with anonymous Bitcoins. This is because Bitcoin ATM:s allows almost anyone to buy Bitcoins with cash at the nearest city or town, as Bitcoin ATM:s are widely spread in most countries.
In most cases ATM:s either scan your wallet QR code or they will generate a wallet for you, and print both public and private addresses on a piece of paper. Which you can then use to send those Bitcoins wherever you like.
Check where to find your nearest Bitcoin ATM:s using the following websites:
2. Buy Bitcoin in Person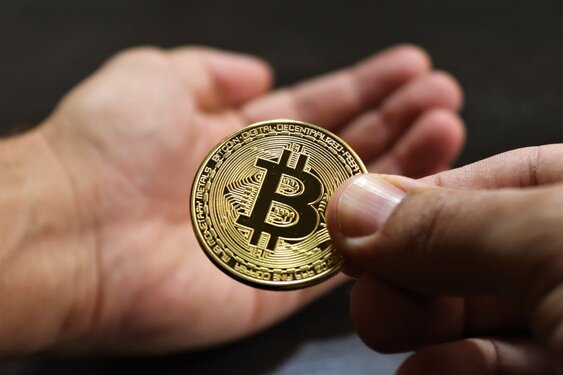 Another and possibly one of the best ways to actually get large sums of Bitcoins without identifying yourself is still the old school face to face cash trades. Surprisingly not a lot of people participate in this market, but if you got the contacts it's by far the best method to get huge purchases worth up to hundreds of thousands of dollars. These cash trades are way more popular in big cities, and around Bitcoin hubs in Asia where people have still a better understanding of the basic scarcity of things… Unfortunately, there's not much we can do to help you get access to your potential cash trading partners. However, usually one of the quickest ways to get started is to participate in the Bitcoin meetups near your area. There's almost always at least one or two people that are looking to do something similar.
Check some of these links for more information about Bitcoin Events & Meetups nears you.
3. Buy Bitcoin from Store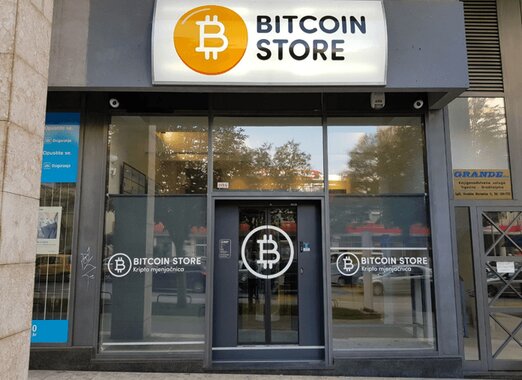 Stores selling Bitcoins are still in few, but if you are one of those lucky ones living in certain countries, you might just be able to walk inside a store and get your non-kycced Bitcoins. This is because In some countries there are actually physical stores giving Bitcoin advising, and ready to make Bitcoin cash trades on the side. And in fact, with a bit of research, we are quite sure you could find at least one of these in almost every country. In most cases, these stores work like any regular office places which you could get information for any particular thing. The store in the picture for example is part of the Croatian network in which anyone can participate either online or offline.
Here's some more Bitcoin exchanges / stores which operate both online & offline.
4. Mine Cryptocurrencies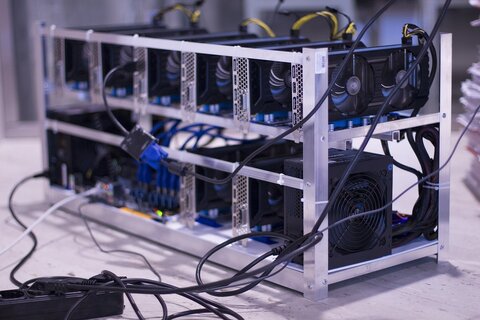 Non-Kycced home mining is another highly accessible method for most people. Not only can almost everyone purchase graphic cards online, and build their own mining rigs. But underground second hand dedicated Bitcoin ASIC mining hardware is also a huge marketplace in itself. Mining is a crucial piece of the network security for a lot of different coins, and therefore you by default also become a vital piece of the growing network effect. And as a bonus side effect, if you are living in colder countries since miners are generating excessive heat the machines can also be used to heat your house for absolutely free.
Second hand mining hardware marketplaces are most active on various Telegram groups:
5. Use Peer to Peer Exchanges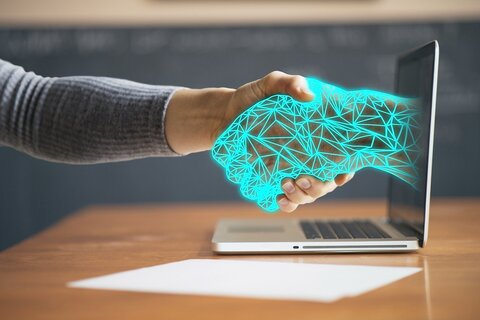 Online peer-to-peer exchanges are the second-best option for larger purchases. Similar to face to face cash trades, users' communication and social skills can have a positive effect on the outcome, but it's not necessary for operating within these communities. These P2P exchanges also have a lot of variety for payment methods. Users can opt in to use only gift cards, wire transfers, cash by mail deliveries, and more.
To find the full lists ranked by readers, check:
And here's quick links for some of the most popular peer to peer exchanges:
6. Use Cryptocurrency Voucher
Another highly convenient way to get non-kycced Bitcoins fast and easily is to use Bitcoin vouchers. These vouchers are simple reedable cards, which you can purchase either offline (depending on the country), or online, and use to quickly and easily get your hands some anonymous coins directly to your own wallet of choice. And some countries actually have huge Bitcoin voucher networks that operate in a very similar fashion to Bitcoin ATM:s. In other places, you can simply walk into a store and purchase them off the shelves.
Check these wide spread Bitcoin voucher providers, and online shops:
7. Use Anonymous Prepaid Cards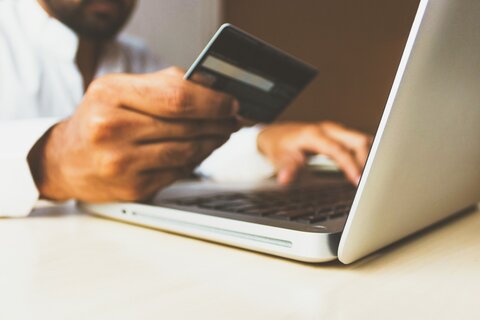 One way to stay anonymous is to use a prepaid credit card you can get at any supermarket, convenience store, or purchase online. You can then use this card to buy Bitcoins through various places that offer small purchases without the need to supply any form of identification. (Usually within limits of €300 per purchase.) And you've also gotta make sure the prepaid card provider allows cryptocurrency buying for this to work.
Check these instant swap exchanges for non-kycced prepaid card purchases:
8. Sell Goods for Cryptocurrencies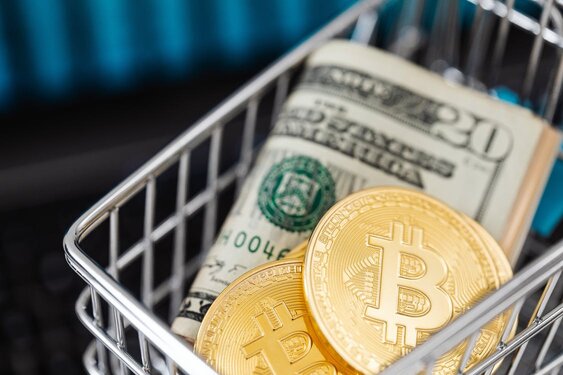 Selling goods on the open peer to peer marketplaces is yet another great way to get started with some additional non-kycced Bitcoins. For example, you can either get rid of the stuff you already own or make a whole business out of it as a side hustle for a constant flow of satoshis. Probably the best example however is the current cryptocurrency NFT scene where a bunch of people are creating artwork with limited editions to sell on the open market for Bitcoins directly with other people.
Check our previously written article about Best Bitcoin Marketplaces and Auction Sites to Buy and Sell Anything
Here's some of the well known peer to peer marketplaces for cryptocurrencies:
9. Sell In-game Currencies for Bitcoin
Another and a bit similar to the above method is simply selling your in-game items and currencies for Bitcoins. These can be anything from Counterstrike items, world of warcraft gold, and accounts, to Runescape gold and more. Millions of players all around the world are every day making their living playing games online cashing their profits on Paypal, and now also Bitcoin. However, you don't have to be professional necessary at any game to obtain some Bitcoins, because in the case of Runescape, you simply have to first purchase RS gold using PayPal, and then inside the game world, change your gold for non-kycced Bitcoins.
Check this amazing Medium article from Eric Walls's journey of purchasing his non-kycced Bitcoins in Sweden where cash is technically already non-existend.
And here's some example websites, that accept Runescape Gold for Bitcoins:
10. Work for Bitcoin & Cryptocurrencies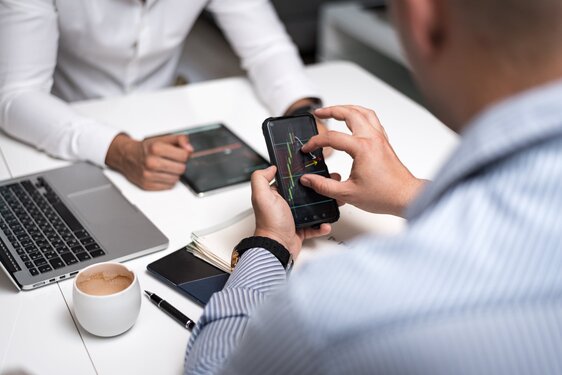 Of course, you can also earn cryptocurrencies through your work anonymously similar to how you can work for cash anywhere in the world. In the case of Bitcoin, however, usually, the business is done online, as there are various service and coding related jobs that people need workforce for. But of course, nothing is stopping you from making deals also offline. Every day thousands of people make trades and pay with Bitcoin all around the world for all kinds of things, and only you and the other person can decide what that is.
Check our previous article about: How to Start Doing Gigs as a Cryptocurrency Freelancer
Here's some job boards with bunch of cryptocurrency gigs to choose from:
How to stay anonymous when using Bitcoin
So now that you have obtained some non-kycced bitcoins you might wonder how do you actually stay anonymous and safe from hackers while using those coins on the internet?
One of the most basic ways to keep your identity masked is to simply get a proper VPN provider that you can hook up whenever connecting to the internet to prevent your identity and the IP address from leaking.
A VPN service provider works against the great wall of china & crackdowns in Iran, it is also the most basic must-have defend for your online security and privacy.
To learn more about different bitcoin VPN choices, check our previously written article:
However, contrary to popular belief VPN is not totally anonymous, it's more of your first layer of protection, there are other more technical and extreme measures as well, such as TOR Browser.
Tor Browser which is engineered towards protecting your privacy and security is a great anonymity tool for those with varying degrees of accessibility, it's basically like any other browser so even non-technologically inclined people can have the freedom of privacy.
If you want to learn how to run all of your network traffic through TOR, while simultaneously encrypting your whole operating system, check our step by step tutorial:
How to anonymize & store your Bitcoins
Now that you know how to stay secure & private while using your Bitcoins online, it's time to learn about the most crucial part of non-kycced Bitcoin living. And, that is mixing, and storing your Bitcoins. Lucky you, we've already covered this with a step by step tutorials, which go through the whole process of anonymizing your Bitcoins using advanced wallets like Wasabi, and Samourai. So feel free to check those articles as well.
To Sum Up
Bitcoin and cryptocurrencies are quickly changing the way we operate in the modern world. Many of you are now realizing that banks and institutions are already on the losing end of the deal. And therefore it's up to you to decide to be the front runner of this new technological miracle that is taking the power back to the people.
In a world where you are the only one responsible for your financial freedom, security, and privacy. Non-kycced Bitcoins and other cryptocurrencies are not a choice but a necessity.
Imagine for a moment for example if the governments in the near future, when they were losing their power, would do something similar as President Franklin D. Roosevelt did back on April 5, 1933, where the United States decided to forbid their citizens from hoarding gold coins, gold bullion, and gold certificates. This day is known as Executive Order 6102
If your country was to exercise similar power against your Bitcoins, the coins that you purchased with your own name would be the easiest target to confiscate. No excuse will help you in that kind of situation. And the Bitcoin blockchain being completely open to chain analysis, they would know exactly at which address you are holding your coins. Therefore not having non-kycced Bitcoins is simply a risk you cant afford to take.